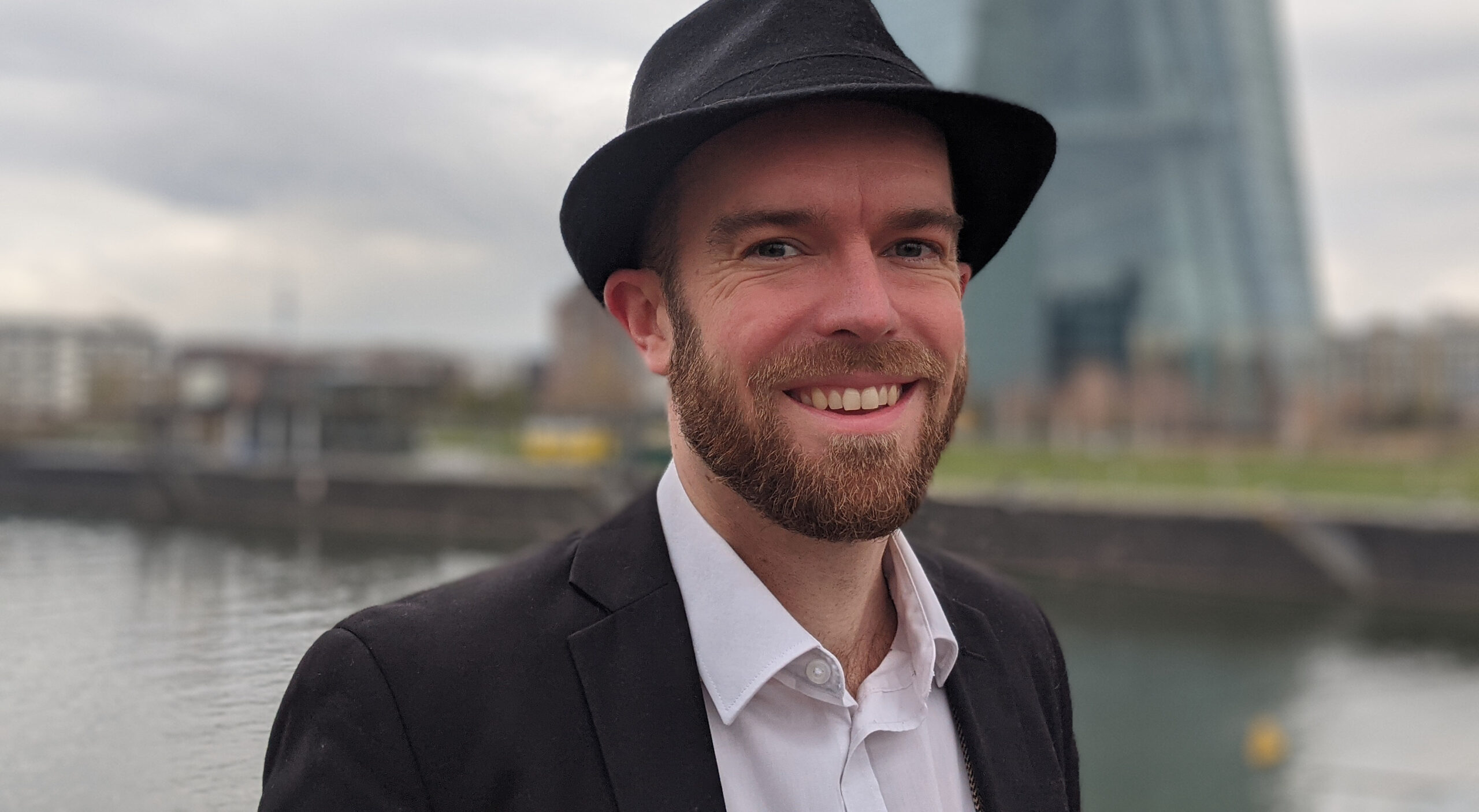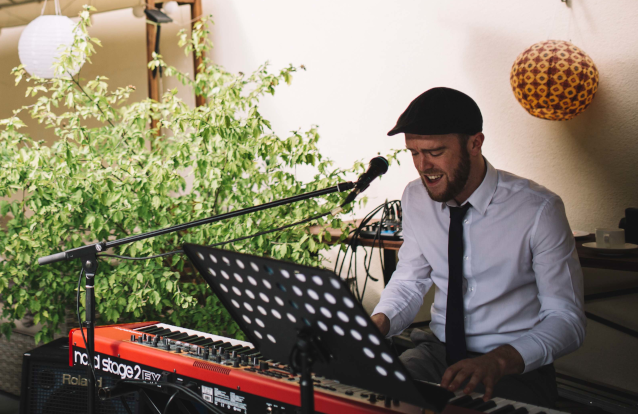 I can create the right atmosphere for your special event.
Weddings & Corporate Events
Social Events & Christmas Parties
Anniversaries, Birthdays & Private Parties
Champagne Receptions, Piano Bars, Dinners & Openings
EVENT MUSICIAN
The perfect musical atmosphere for your event. Whether at the front or in the background, I am happy to play at your events in the Rhine-Main area and surrounding regions. I will play and sing your favourite songs on the piano and guitar. We can discuss the best individual music programme for your celebration and I will gladly advise you in detail on the right technology. A professional performance and flexibility are hereby of upmost importance to me.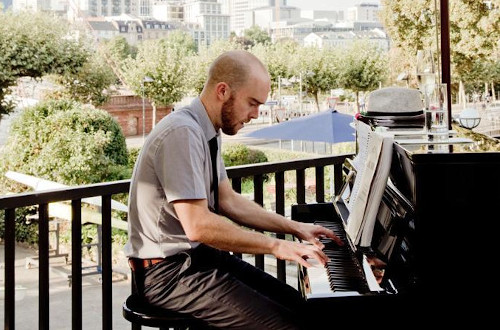 Nicki und Nico
"Marc crowned our wedding celebration with his musical skills! He is a fantastic artist who not only gave our guests and us goosebumps with his musical talent, but also with his funny, pleasant and flexible manner. He plays the perfect songs at the right moment and can conjure up a mood that we still remember today. Many of our friends have also booked him for their parties, and rightly so. It's always an incredible pleasure to listen to him play!"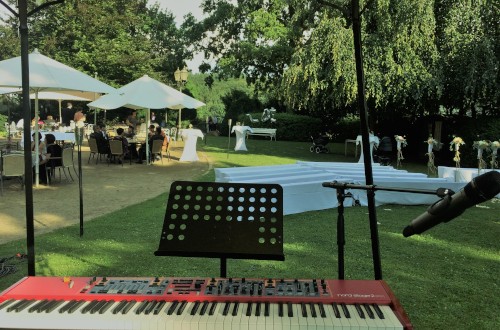 Yi-Jan und Pascal
"Marc provided musical accompaniment at our wedding ceremony and champagne reception three years ago! It was also great fun deciding on the programme and consulting Marc on the choice of songs, which he conducted very professionally. We wouldn't have dreamed of it being so beautiful. It was even possible to rehearse a song for the evening at very short notice! Very professional and an absolute recommendation!"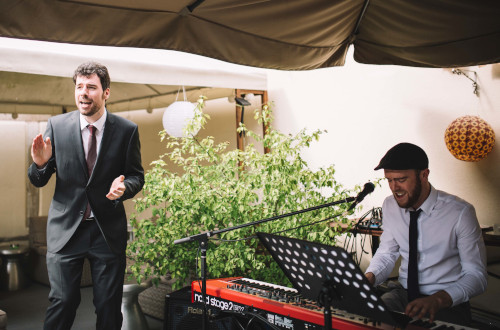 Irmgard H.
"Our numerous guests/friends/extended family were really thrilled how you made the evening entertaining and musically so varied with your songs, accompanied on the piano of course. The improvised singing interlude with my brother (MünchenBlues) was terrific."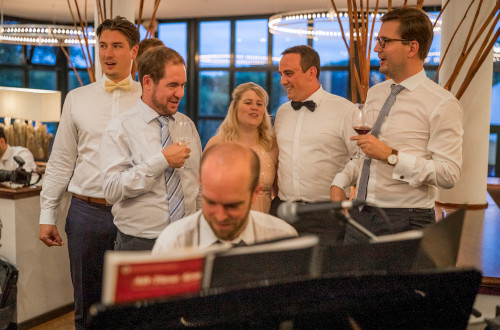 Sarah und Chris
"We booked Marc for our wedding almost two years ago. Thanks to his many years of experience, he always played just the right songs for the occasion and thus provided very nice background music. And the spontaneous midnight jam session with our guests topped it all off! Friends of ours have now also booked him for their wedding. Absolutely recommended!"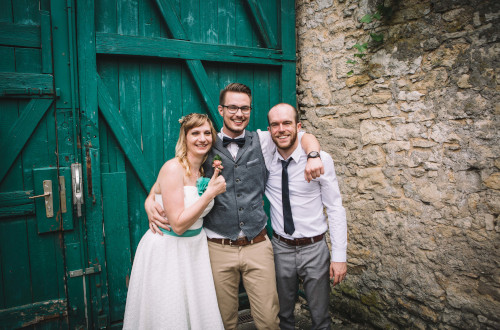 Nici und Luke
"It was great! Marc provided the right background music for the champagne reception at our wedding. Highly recommended! We say thank you!"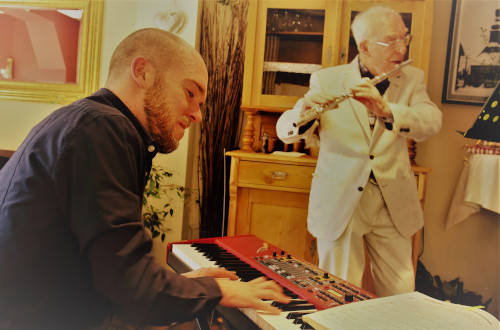 Norman C.
Marc took charge of the musical arrangements for my 90th birthday party with a great deal of professionalism and enthusiasm. My guests were particularly impressed by the diversity of his repertoire. There was something for everyone. A highlight for me was playing music with my grandson at my own party and entertaining my guests.
Bohemian Rhapsody - Queen

6:06

Clocks - Coldplay

1:48

Eight Days A Week - The Beatles

2:40

Billy Jean - Michael Jackson

1:40

River Flows in You - Yiruma

3:41

Präludium - J.S. Bach

2:16

Comptine d'un autre été - l'après-midi - Yann Tiersen

2:28

Love is all around - Wet Wet Wet

1:34

Desperado - The Eagles

3:32

Feather Theme - Alan Silvestri

2:42

Glasgow Love Theme - Craig Armstrong

2:08

Lady Madonna - The Beatles

2:09

Honky Tonk Train Blues - Meade Lux Lewis

1:49

A Dini kinda Boogie - Marc Jolliffe

3:48

Cantina Band - John Williams

2:34

Speed of Sound - Coldplay

2:18

Child's Anthem - Toto

1:49

Everlong & other Vocal Demos

10:05